Tabletop RPG: Titansgrave - The Ashes Of Valkana
HI RPG Bitchass..
Sommigen van jullie weten al dat er plannen zijn om binnenkort eens een tabletop RPG op te zetten (ask google).. Welke dit zal zijn kan ik uiteraard niet vertellen..
:p
.. maar tijdens mijn zoektocht naar info en 'guidance' om een goeie Game Master te kunnen zijn, ben ik op deze video's terechtgekomen. Het is een superdeluxe gepimpte versie van een tabletop RPG met visuele effecten om volledig mee te gaan met het verhaal.
Indien je geen fantasie hebt, totaal nie kan begrijpen wat hier leuk aan is, je niet op het puntje van je stoel zit bij sommige situaties,... blijf je beter weg van die genre.. :d. Je moet je volledig kunnen inleven in de rol die je speelt.
Enjoy the story of 'Titansgrave - The Ashes of Valkana'
:-)
...

TITANSGRAVE: THE ASHES OF VALKANA is a gripping serialized story where Wil Wheaton takes a group of 4 celebrity role players and their characters through a life threatening adventure in a world far from our own where goblins wield laser rifles, dragons destroy hovercrafts, and great war machines plunder the land. The world of Valkana has been at peace, but that is about to taken from the land from an ancient evil that has begun to stir. Will the heroes be up for the challenge or will they be destroyed?

Join Wil as he guides Aankia (Hank Green), Kiliel (Alison Haislip), Lemley (Laura Bailey), and S'Lethkk (Yuri Lowenthal) through this epic, yet troubled world…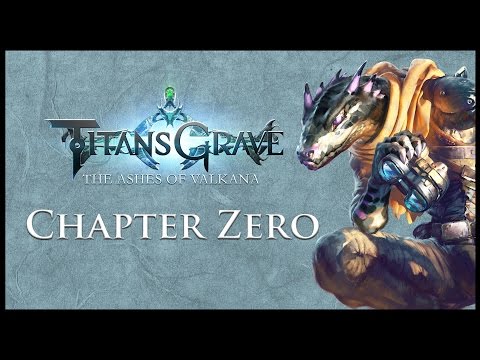 (er zijn 12 video's)
Brah! Froef ! DINGEEUUUUH !!!